The pictures you see above are of my grandpa with my grandma taken in the later stages of his Alzheimer's disease but weeks before his health took a drastic turn robbing him of his personality until his death in 2014.
In all honestly, I didn't bring my camera to their home that day with the intention of capturing this moment. I simply had bought a new camera, knew that I was visiting them (they lived over two hours away), and wanted to bring it along to play with it in their backyard. I didn't know then that these were going to be the last photos I took of my grandfather which captured his beautiful spirit.
I was in their backyard clicking away as my children played when grandpa joined me and started to dig up the yucca. Yes, yucca! you know, the root vegetable? He had planted it himself and wanted to share some with my mom.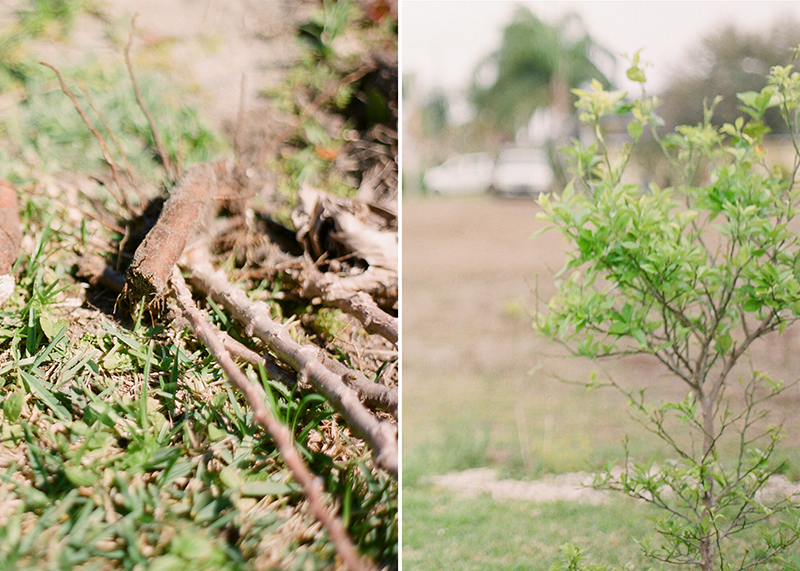 So I clicked and clicked. And then I saw him and something prompted me to ask him for a photograph. I took his picture while he smiled and asked grandma to join him. They were giggling as they looked at each other, probably feeling silly standing in front of me with a camera. But you want to know what I saw then and see now?
I see a couple that was together for over 50 years. Who overcame heartache. Relocated to a new country and adopted new customs in their later years. A woman, who was once a teacher, worked at a factory day in and day out; a man who mowed lawns for a living until his late sixties; a couple that lived a large part of their life hoping to one day be re-united with their son- my uncle- who had stayed behind in our native country. They overcame everything and their devotion to each other was unlike anything I have ever seen.
I'm thankful every day that I captured these memories of him. The way he laughed, smiled, and joked when he was surrounded by all of us.
That is how I remember my grandpa now.