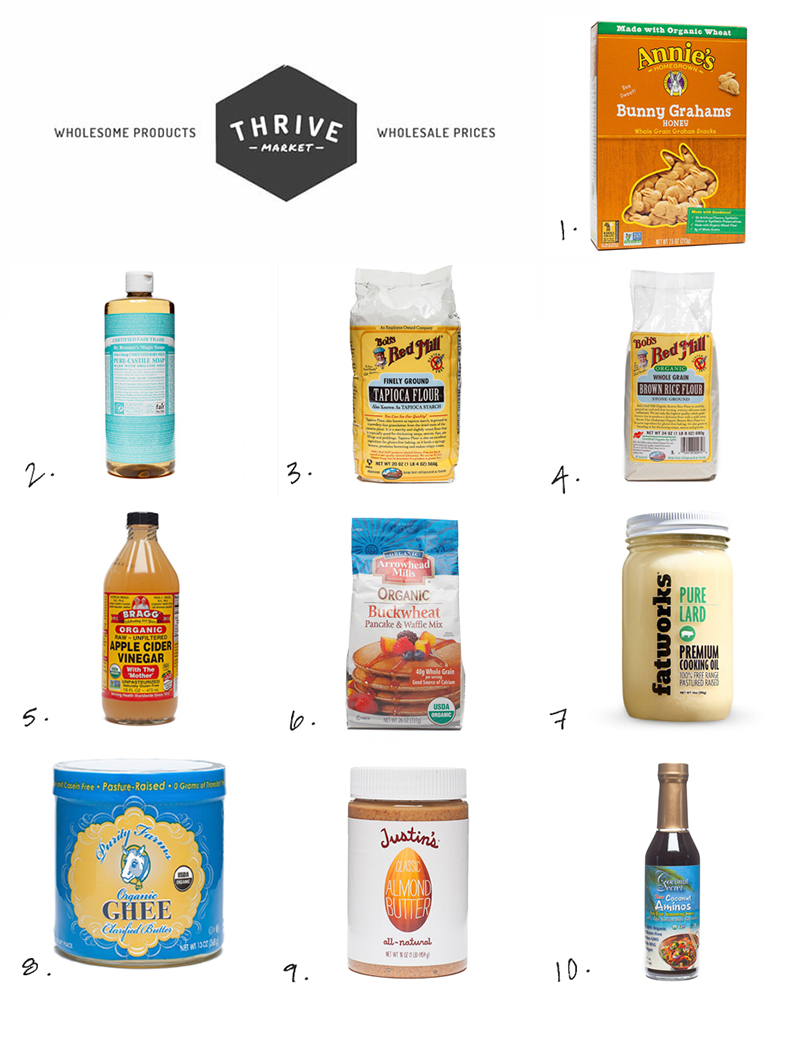 I guess I should start off my saying that I am not getting paid for this. This review is based on my own experience.
I recently discovered Thrive Market and they are now my new favorite place to purchase my kitchen staples. They offer wholesale prices for all of my favorite brands. Yes, they do require a paid membership, but the membership pays for itself in no time.
Do you want to know something neat about Thrive Market? For every paying member, a free membership is given to a low-income American family. I love that about Thrive Market!
Here is what is in my cart now:
1. Annie's Homegrown Honey Bunny Grahams Cookies
2. Bronner's Organic Baby Mild Castile Liquid Soap
3. Bob's Red Mill Organic Tapioca Flour
4. Bob's Red Mill Organic Brown Rice Flour
5. Bragg Organic Apple Cider Vinegar
6. Arrowhead Mills Organic Buckwheat Pancake & Waffle Mix
8. Purity Farms Organic 100% Traditional Gee
9. Justin's Classic Almond Butter